(being places where I worked in Illinois)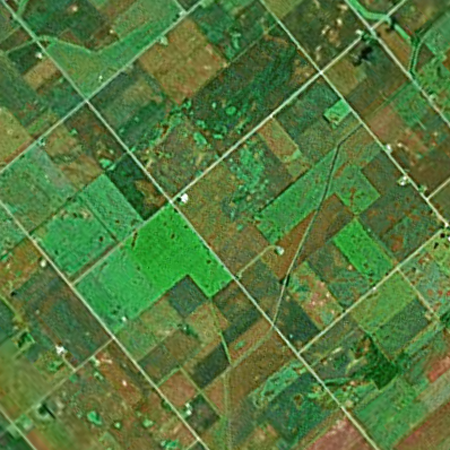 This is imprecise, because I don't remember which cornfields I actually worked in as a detassler. But all cornfields look the same from above, which is presumably why Google doesn't dignify them with high-resolution photos.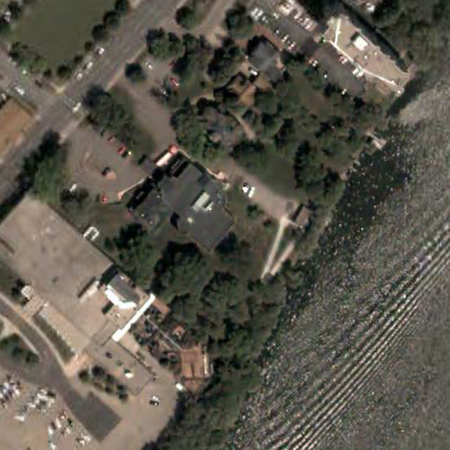 Here is the Burpee Museum of Natural History, where I was a reptile keeper and did various other things in my youth.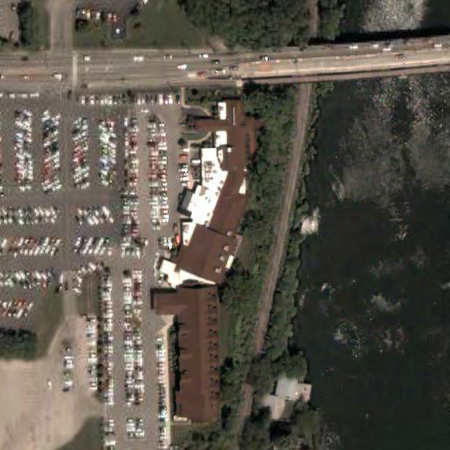 Here, farther north on the same river, is Cliffbreakers, a restaurant where I was a banquet server/busboy. It didn't have the hotel attached to the southern end when I worked there.